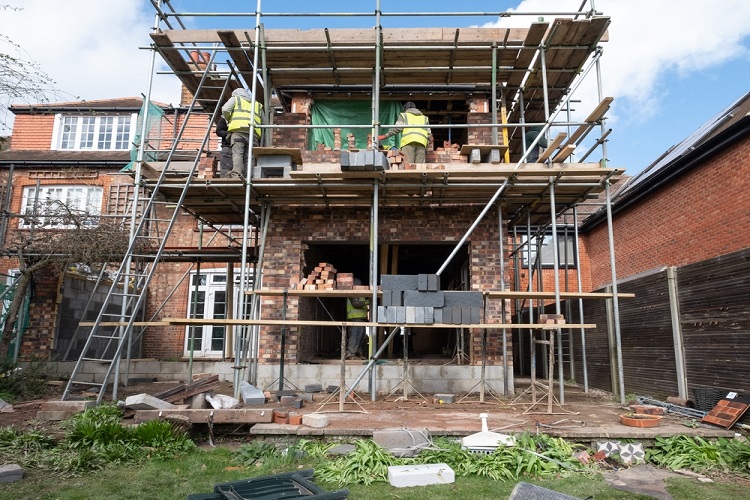 Set a budget to avoid overspending and prioritize goals
Consult with professionals such as architects and builders for expert guidance
Hire a contractor with experience, verify their insurance and licenses
Maintain open communication to avoid misunderstandings and conflicts
Plan for future needs when designing the extension project.
Expanding your home is a great way to add more living space to your house without the need to move. However, it's not as easy as it sounds. House extension projects require planning, preparation, and careful execution to ensure success. This blog post will provide five valuable tips to ensure your house extension project goes smoothly and successfully.
Set a Budget
Adding an extension to your house is a significant investment that can provide you with additional living space and increase the value of your property. However, a house extension project can be expensive, and setting a budget is essential to avoid overspending.
Define Your Goals
Before beginning a house extension project, defining your goals and what you want to achieve is crucial. This step will help you prioritize and allocate resources to essential aspects of the project. Start by identifying what you are going to use the extension for. For example, are you planning to add a home office, a bedroom, or a living room? This initial step will help you stay focused and avoid unnecessary expenses.
Determine Your Budget
Once you have defined your goals, it's time to determine your budget. The cost of an extension can vary depending on factors such as size, design, materials, and location. Research the costs of materials and labor to better understand how much the project will cost. Set a realistic budget that includes all expenses, such as permits, contractors, and materials, and leave room for unexpected costs.
Consult with Professionals
House extension projects require expertise and experience. Hire a professional architect or builder to guide you through the process, from planning to construction. A professional can help you design the perfect extension that complies with building regulations and permits without sacrificing your vision for your home.
Depending on your goal, you may need to hire specialized help. For instance, if you want a hotel-like extra guest room that will be luxurious and spacious, you might consider hiring a custom luxury home builder. They can help you create a unique and opulent space that fits your needs and aesthetic preferences while adhering to your budget.
Pick the Right Contractor
Choosing a contractor for the job is one of the first and most important decisions you'll need to make. Picking the right contractor is crucial for ensuring your project is completed on time, within budget, and up to your expectations.
Do Plenty of Research
Start by researching different contractors, their portfolios, and their reviews. Take a look at their previous work examples and reviews from former clients. This will give you a good idea of whether they're experienced and able to perform the work you need. Try looking for contractors who have worked on similar projects to yours before and have experience working with the materials and styles you prefer.
Verify Insurance and Licenses
Before hiring any contractor, ensure they're licensed and insured to work in your area. Proper licenses ensure that the contractor has adequate experience and training to complete the job. Insurance protects you if a worker gets injured on site or if there are any other accidents. Don't hesitate to ask your contractor for proof of insurance and licenses.
Communicate Openly
Communication is key to the success of any project. Maintain open communication lines with your contractor and architect to ensure that everyone is on the same page when it comes to design and construction. This will help you avoid misunderstandings and potential conflicts down the line. It will help you make decisions and changes swiftly, ensuring the project stays on track.
Plan for the Future
Consider your long-term needs when designing your house extension project. Think about how you will use the new space and whether it will meet your family's needs in the future. Plan for potential changes in your lifestyle, such as a growing family, and ensure that the extension can accommodate those changes.
The Bottomline
House extension projects can be daunting, but with careful planning, preparation, and communication, you can ensure their success. The tips we've shared in this post are just the beginning to a successful home expansion project. Following these tips will help ensure your project stays on time, on budget, and is done to your satisfaction. Dream big, plan ahead, and enjoy your expanded living space for years to come!