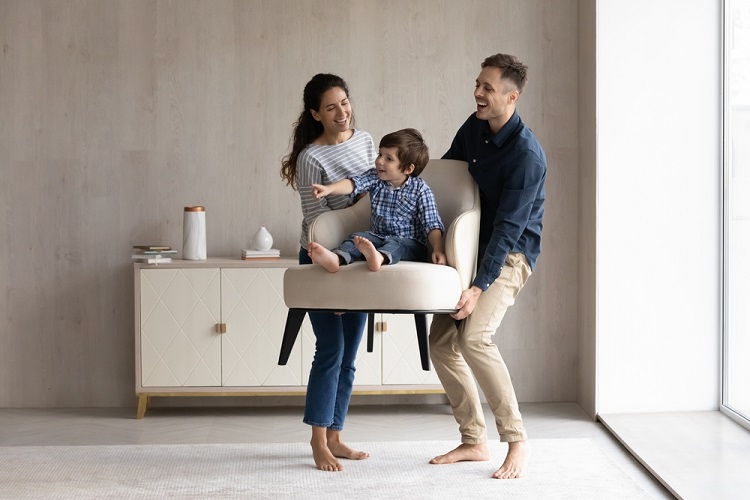 Choosing a good location is paramount when moving to an Asian country due to cultural, infrastructure, and lifestyle variations.
Understanding home improvement regulations, including cultural norms, specific building codes, and environmental considerations, is vital.
Finding a reliable contractor who understands your language and cultural background can ease renovation projects.
Proper planning and adherence to local standards can make moving to an Asian country less daunting and more rewarding.
Moving can be an exciting yet daunting experience for many homeowners, particularly when it involves uprooting your life and relocating to a foreign land. However, with the right tools, planning, and preparation, moving to an Asian country can be a lot less stressful than you may have imagined. This article will explore what it takes to move in Asian countries, discussing tips and tricks on construction, home improvement, and maintenance that will help make your move more comfortable.
Choose a Good Location
Choosing a good location for your new home is paramount when moving to an Asian country. Because cities can be astonishingly varied in terms of culture, infrastructure, and lifestyle conveniences, it's crucial to conduct thorough research before settling on a location. Factors to consider include proximity to work or school, access to healthcare, availability of public transportation, and the cost of living. Here are some countries to consider:
Philippines
The Philippines, known for its hospitable people and stunning tropical landscapes, also offers affordable living standards, making it an appealing destination for homeowners. Notably, Cavite, a province near Manila, is an excellent location for expats considering a move.
A Cavite house and lot can provide you with the comfort of a suburban lifestyle while still within reach of the vibrant city. The area is rich in history, boasts excellent schools, and has comprehensive healthcare facilities. Plus, the ability to own a spacious lot in Cavite allows for potential home improvement and expansion, a feature often hard to come by in dense city settings.
Singapore
Singapore, a bustling city-state in Southeast Asia, is a popular choice for many expats due to its high standard of living, state-of-the-art infrastructure, and efficient public transportation system. Known for its multi-cultural society, it offers a harmonious blend of traditions and modern lifestyle. The government's strong emphasis on maintaining a clean and green city, coupled with a robust healthcare system and top-rated education, makes it an attractive destination for homeowners.
Indonesia
Indonesia, an archipelago made up of thousands of volcanic islands, offers a unique blend of natural beauty and cultural diversity for prospective homeowners. Bali, a favorite among expatriates, is renowned for its stunning beaches, lush landscapes, and vibrant arts scene. Moreover, the cost of living in Indonesia is relatively low compared to other Asian countries, making it a great choice for those looking to make a significant lifestyle change.
Understand the Home Improvement Regulations
Before you start any home improvement projects, it's essential to understand the rules and regulations in the country you're moving to. Depending on which country you're moving to, there may be certain restrictions that could result in your project being denied or being asked to remove the work if it doesn't comply with standards. Here are some factors that you need to study:
Cultural Norms
In many Asian countries, families prefer to build and live in multi-generational homes. Therefore, it's best to check with your neighbors or the local authorities before making any significant changes to ensure you're not violating any cultural norms.
Building Codes
Each country has its own set of building codes and regulations that must be followed when constructing or renovating a home. Familiarize yourself with these codes to ensure your project is within legal parameters.
Environmental Considerations
Asia is prone to natural disasters such as typhoons, earthquakes, and tsunamis. Therefore, it's crucial to consider the environment when planning any construction project. Make sure you're using materials that are resistant to these elements and have a plan in place for emergencies.
Find a Reliable Contractor
Finding the right contractor for your home improvement projects can feel daunting, especially when you're in an entirely new environment. However, choosing the right professional can be the difference between a successful project and a disastrous one.
Talk to other homeowners in your new community, and read reviews online to find the best contractor for your project. Don't try to save money on the cheapest contractor, as a poor-quality job can end up costing you more in the long run.
If possible, hire a contractor who speaks your language and understands your cultural background to avoid any miscommunication.
Moving to an Asian country can be a significant life change, but it doesn't have to be an insurmountable challenge. By following these tips for home improvement, construction, and maintenance, you can be sure that your new home is prepared for whatever the Asian climate throws at it. If you're considering moving to an Asian country, be sure to consult with a local contractor with experience in the area to ensure that your home is built to the highest standards.