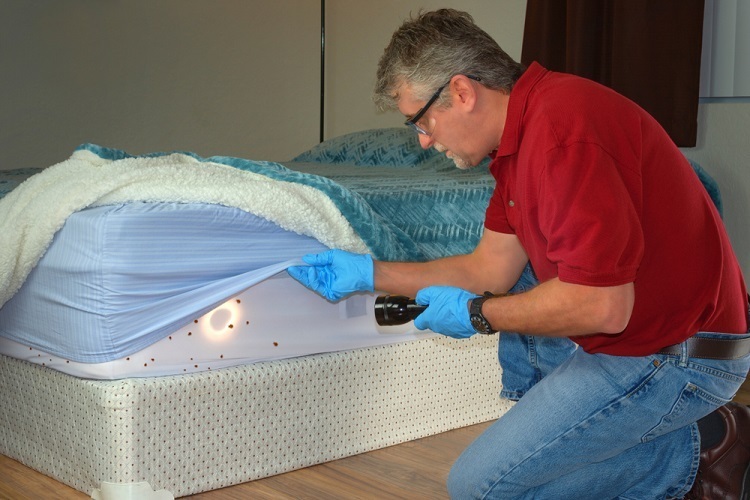 Bed bugs may interrupt your night's sleep and cause other problems. These are the tiny insects found in the bed, which get attracted to the carbon dioxide you exhale at night. Therefore, you need to get rid of them on an urgent basis because even one disturbed night can ruin your entire day's schedule. You can click here to know how you can remove them from your life. It can be challenging to get rid of them but you can spot, detect and prevent the existence of these pests.
Methods to control bed bugs
You will have to perform more tasks instead of just using pesticides. Some of these effective ways to get rid of bed bugs are discussed below:
Environment-friendly ways to eliminate bed bugs
Using chemicals and pesticides can be harmful to our bodies at the same time. Therefore, you need to use the following methods to remove these pests from your house:
Vacuuming your house can bring good results. It is suggested to vacuum the bed daily and get rid of the trash as soon as possible.
Don't let the bed touch the floor and walls because these bed bugs can crawl through these mediums.
You must get rid of any clutter in the room such as clothes, papers, and desks. These bugs can hide in these heaps and may come back as soon as possible.
It is a good idea to seal the cracks and damaged areas as quickly as possible because these bugs can enter your home through these cracks.
Get in touch with a professional company that can analyze the root cause of the problem and offers treatment and preventive measures to control bed bugs.
Non-chemical methods for the removal of bed bugs
There are several preventive measures, which you can take to control bed bugs in your house. Some of them are discussed below:
You must wash your bed sheets regularly and change them after 2-3 days if these buds are causing problems.
Dispose of trash as quickly as possible.
Monitor your beds and sofas after a week so that you can control these bugs before they start to find their homes.
It is always a good idea to stay in a clean environment. You must get a professional cleaning done regularly so that you and your family are safe.