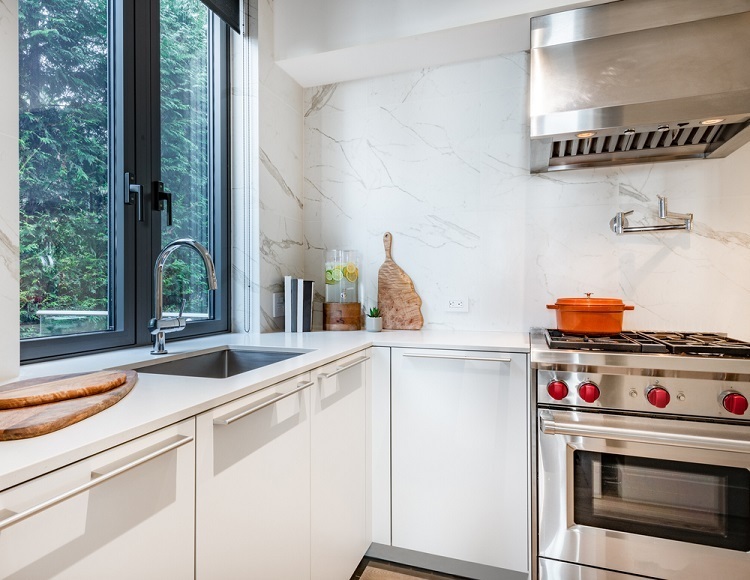 The kitchen is an important part of any household. It is a source of nutrition for the entire family. A perfect and organised kitchen is key to delicious food and happy cooking. Everything in the kitchen holds a special place to dwell. It's not necessary to have turns of cabinets in the kitchen to fit everything but to use strategic and wise work for effective storage.
Achieving your dream kitchen is not a difficult task but realising your needs and comfort for those cabinets. It's not necessary to choose trending cabinets or designs but the designs and cabinets that suit you well and make your kitchen a happy place to live. Custom-built kitchen cabinets will complete all your needs and utilise space most beautiful way.
Let's see what are the most essential features to maximize your storage and make your kitchen drawer more comfortable and beautiful.
Pull out Pantry drawers
Pantry drawers are important for any kitchen. Most people ignore them because they don't have enough space and do not consider them necessary. Pantry drawers help you to store your groceries. Pull out pantry drawers dreamy work that allows easy access to food in the cabinet. It helps you to organize your food in groceries properly and saves you from blind digging in the back of the cabinet.
Vertical divider
Vertical dividers are a super useful invention for kitchen design. They are useful for storing big flat objects like cutting boards, muffin tins and big dishes or baking pans. They are super adjustable and you can configure them according to your needs. They are most efficient and useful for tall cabinetry about 9 to 12 inches wide.
Sliding shelves and drawers
Drawers are the ultimate storage device which is flexible and accessible for the kitchen for a lot of reasons. They can come out when you pull them without any sweating or banding. It saves your back from sensitive lifting, especially for people who have trouble lifting things. They are flexible and configured according to your needs. You can opt for 3 to 4 drawers in the base cabinet. You can make them as white as you want to hold your utensils, silverware and other smaller items on the top shelf. On the lower shelf, you can opt for big drawers for the pan, pot and other appliances.
Spice and trash pull out
Spice and trash pull-out cabinets are important for keeping your trash and spices. According to your convenience, you can opt to keep the spice on top or lower shelf. You can make a spice shelf according to regular and rarely used spices.
Corner spaces
The corner spaces are often left unused during kitchen cabinetry work. Make sure to utilise all the corner faces properly with custom cabinetry.
Conclusion
Custom cabinetry will help you to make your kitchen more beautiful and according to your needs. It will not only enhance the space and features but also make you comfortable in your own kitchen.